Our shoes follow the natural shape of the foot, allowing it to spread out naturally, providing great comfort, posture, and stability.
Your feet step on a basic insole, made of genuine cowhide quality leather. The outsole we use is made up of two layers. The main outsole is Vibram Super Newflex or Vibram Clivia which is extremely light, durable, height shock-absorbing and with great slip resistance. The heel part is an elastic, light, shock-absorbing, high-quality material.These two Vibram soles are suitable for both shoes and boots as well as orthopedic footwear.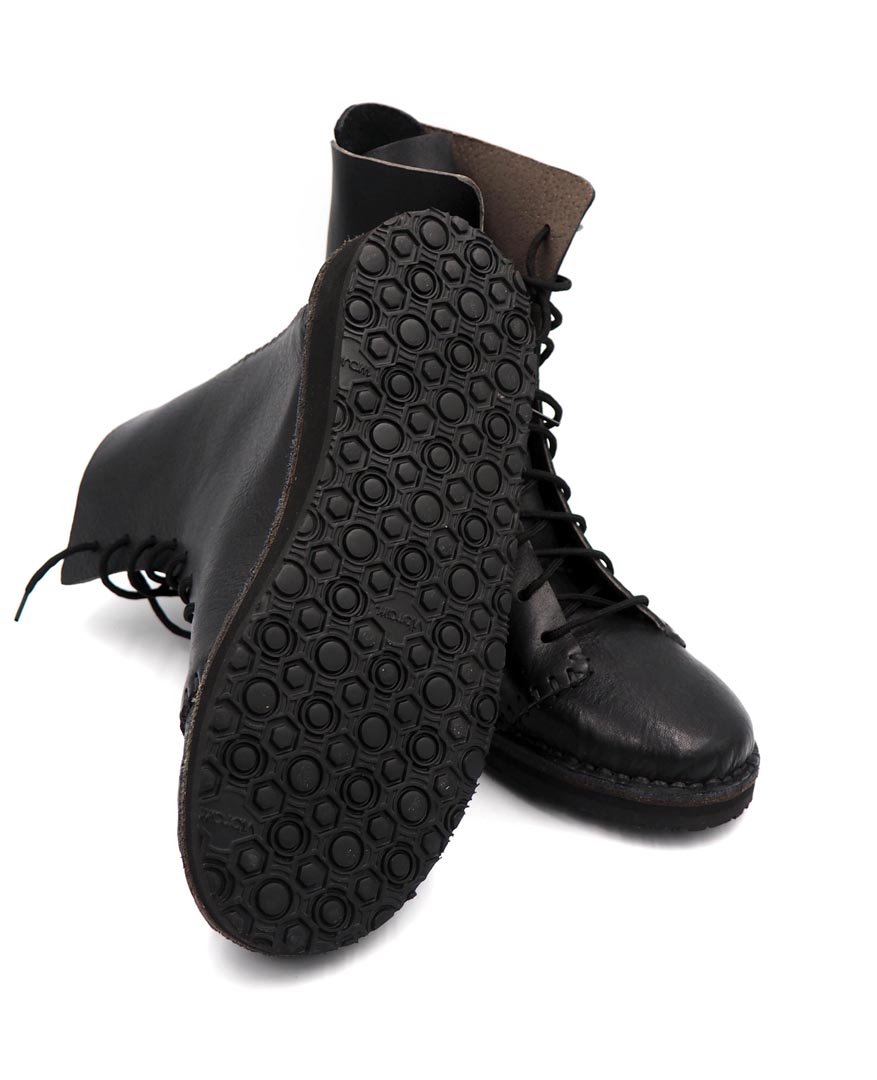 There are three sole options, that you can choose for your personalized shoes:
The Vibram Super newflex sole with 0,8cm forepart and 2,6-2,8cm heel thickness. This sole is suitable for any kind of shoes and boots.
The Vibram Clivia with 0,12cm forepart and 2,8-3cm heel thickness. This sole is higher than the first one and it could be more suitable for winter shoes and boots.
Finally, the platform sole (Vibram Super newflex) with 1,4cm forepart and 4,8cm heel thickness. This sole is more suitable for women's shoes, especially for closed-toe sandals.